General Service Schedule by Car Care Aware, Auto technicians say the key to keeping vehicles running well-today and down the road-is routine maintenance. Yet many drivers tend to stall when it comes to keeping up with some everyday auto-basics. This general service schedule will give you an idea of the most common types of vehicle maintenance and how often they need to be performed. Wondering how your car measures up? This infographic shows the latest data from vehicle check-up events across the country. This survey information by the Car Care Council found:
22 percent of cars had low or dirty engine oil.
20 percent had low or contaminated brake fluid.
17 percent had dirty air filters.
16 percent had inadequate cooling protection or low coolant levels.
15 percent had inadequate or contaminated power steering fluid.
12 percent needed new belts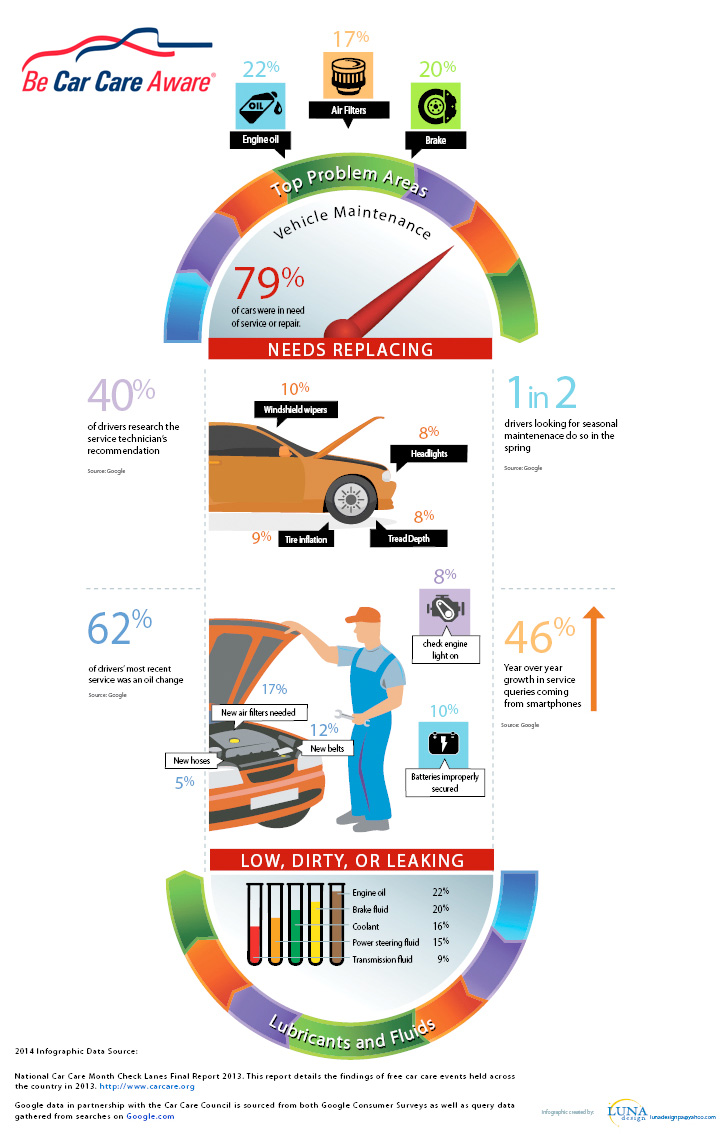 Car Care is made easy with our free online service and maintenance schedules. Grover's Auto Repair at 153 Main St in Mathews, VA has everything you need to maintain your vehicle and keep you on the road longer. Register for our Custom Service Schedule then enter the make, model and year of your car, and we'll build a custom service schedule just for you. And, as an added bonus, we'll even remind you when your service is due by sending you an email! It's fast, easy and free!
Need more information? Contact Grover's Auto Repair at 153 Main St in Mathews, VA Today at (804) 725-7129 to keep your vehicle safely on the road.